TWB Series Backup Wrenches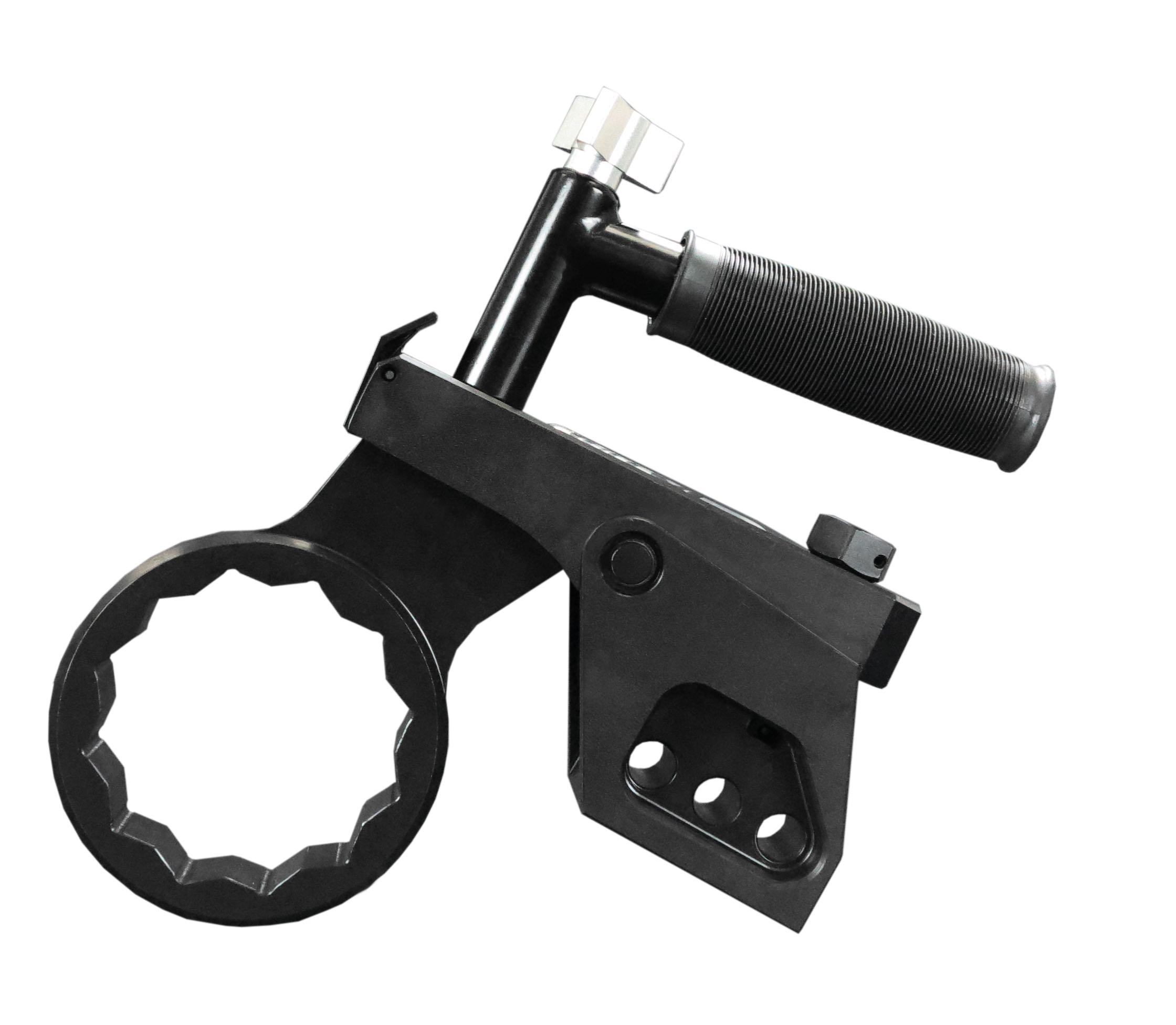 The World's Most Simple Way To Stop Nut Rotation
The TBW Series BackUP Wrench is the simplest way to stop nut rotation. When torquing bolts, the slim designed TBW Series BackUP Wrench prevents the nut on the opposite side of the stud from turning. It is totally mechanical. Its heavy duty industrial construction makes it ergonomic, safe and durable. The handle can be used with a wide array of BackUP Cartridges, to make this tool apply to a wide variety of applications. With its easy to release handle, cartridges can be exchanged simply. This tool eliminates the use of striker wrenches, shims, and vice grip style back up wrenches.
DURABILATY
Aircraft Quality Steel Construction.
Totally Mechanical - Simple To Release.
Custom Designs to Fit Your Applications.
SAFETY
Release With Zero Tension.
Eliminates Striker Wrenches.
Operates Safely with Grip Handle.
Imperial - Metric Also Heavy Duty